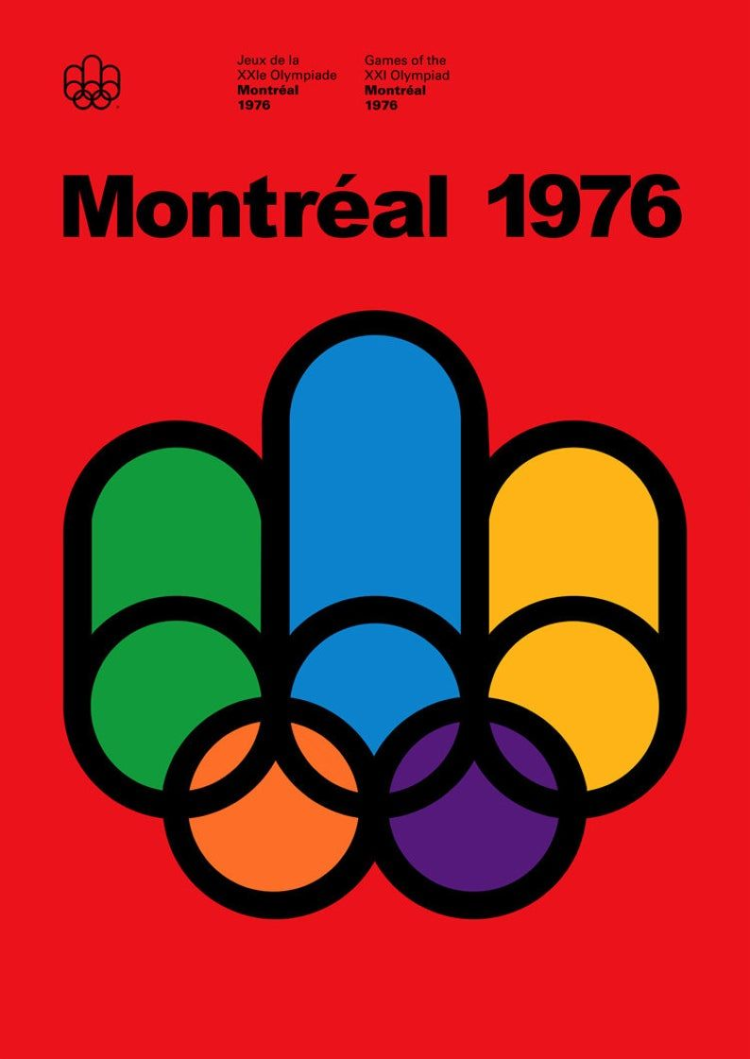 Embarrassed in Montreal
by John McGowan
I consider myself to be very fortunate to have attended the 1976 Summer Olympics in Montreal. I traveled there with Marty who took care of all the logistics. (Thank you, Marty!) We took a Greyhound bus to Montreal, bought a ticket package to numerous events and slept in a youth hostel that was a fifteen-minute train ride to the Olympic stadium.
I had just graduated from Curtis High School and wasn't exactly used to international traveling. That brings up an item that could have been my most embarrassing moment on the trip and that would be not entering Canada at all due to insufficient identification. I did have a valid drivers' license but, back then, NYS drivers licenses didn't have pictures. The Canadian customs agent wanted to see some sort of photo ID and, remarkably, I had my NYC Parks Department tennis permit with me, punch holes and all, and it had a photo! Of course, I was 10 years old in the photo, but this piece of authentication allowed the customs agent to let me in the country. As an aside, I don't think Mom and Dad were taking too many photos in the '60s and early '70s. We had to search the drawers of the dresser in the dining room for any photo of us at all and we would then cut our own pictures out to attach to the tennis permit application each year.
When we reach Montreal, it is awesome! The hostel had lockers for our stuff and we slept in cots in a high school gym. Still my only hostel experience! There was a very lively scene outside the Olympic Stadium and I remember checking out Old Montreal with Marty as well. I saw several cool Olympic competitions including watching Bruce Jenner compete in his winning decathlon effort. Marty's friend, Bob Petucci, was a volleyball coach at West Point and he got us some sweet tickets to see some consolation games ( i.e. competing for 5th place) in Mens' Volleyball. Just great to be up close and watching great power slams, fakes and deaks. Less cool was Yugoslavia battle Russia in soccer to a 0 – 0 tie. The game was downright tedious, but when I was leaving the stadium after it was over I heard a fellow spectator say it was the best game they ever saw. (?)
The ticket package that Marty purchase for us included tickets to watch rowing in the St. Lawrence river. Marty didn't want to go and basically gave me the tickets and said I'll meet you for dinner. So I came up with a plan to take the Metro to the venue, sell the tickets and then spend the afternoon hanging out and drinking beer outside the stadium. . . . and that's exactly what I did! I sold the tickets for about 75% of face value and that was enough money to buy two beers and something to eat. When I make it to the stadium, it's easy enough to score draft beer AND a band is playing for free. During this time, I even touched a gold medal around the neck of 1982 Olympic boxing champion Sugar Ray Seals, who represented the US and was letting people touch his medal. Sometime during my second beer, I decide to take my shirt off and lay down on a nearby grassy knoll and catch some rays. Who's cooler than me, I'm thinking, as I soak up the sun drinking beer and listening to some tunes AT the Olympics.
ZZZZZzzz.
It's late afternoon when I wake up. It's a little chilly as the sun has come down a bit and in no time at all I realize it's time to go. I put my shirt back on and make my way back to the Metro to meet Marty at the hostel for dinner. I find the train station and get on the right train without incident, but when I'm on the train I get the sense that people are avoiding me. Even though the train is a little crowded, when it comes to a stop, I decide to move to a different section of the same car, just to shrug of the bad vibe I was getting. When I do this, however, the feeling clearly becomes worse as people are definitely looking at me weird. I find a new place to stand on the train and I'm not sure what to think for a few minutes. Finally, and just before my stop, a fellow passenger taps me on the shoulder and says "GUUM". Now I'm really confused, replying, "Whaaat?". The passenger taps me on the shoulder again and says "GUUM, GUUM!" That's when I realized that I had a big wad of gum on my shoulder and attached to the gum was no small amount of grass cuttings and dead leaves. So much for being Joe Cool in Montreal.